The documentary of the life of William Stewart Halsted was made possible through generous philanthropy. If you would like to support our other educational efforts, please consider making a donation to Johns Hopkins Pathology through the link: https://secure.jhu.edu/form/pathol and choose "Other Designation" as the recipient, and type in "Education" as shown below.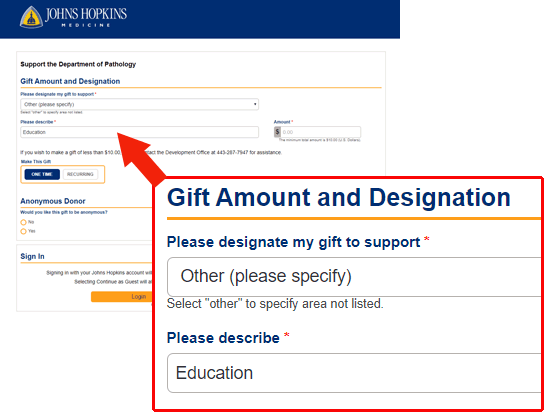 If you would like to donate by check, please make the check out to the "Johns Hopkins University," and write "Education" on the memo line. You can then mail your donation to:
Ralph H. Hruban, M.D.
Carnegie Room 415
600 N. Wolfe Street
Baltimore, MD 21287-6417
If you have any questions, please call 410-955-2163. Thank you for your support!